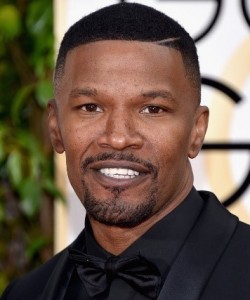 Actor, comedian and singer Mr. Jamie Foxx will receive an Honorary Doctorate Degree from Jarvis Christian College during the 2018 Spring Commencement activities at 10 a.m. May 5, 2018, in the E.W. Rand Center.
Mr. Foxx was born Eric Marlon Bishop in Terrell, Texas, on December 13, 1967, to Darrell Bishop and Louise Annette Talley Dixon. Shortly after his b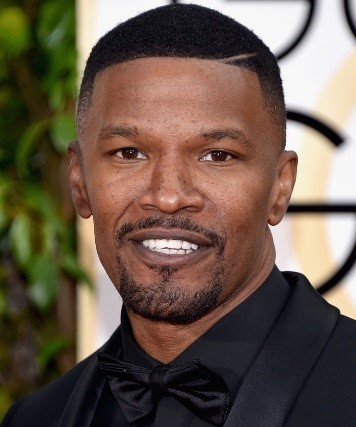 irth, he was adopted and raised by his mother's adoptive parents, Esther Marie (Nelson) and Mark Talley.
Mr. Foxx began playing the piano when he was 5 years old. As a teenager, he was a part-time pianist and choir leader in Terrell's New Hope Baptist Church. He attended Terrell High School, where he received top grades and played basketball and football.
After high school, Mr. Foxx received a scholarship to United States International University, where he studied classical music and composition.
Mr. Foxx is a Grammy Award-winning musician, producing four albums which charted in the Top 10 of the Billboard 200: "Unpredictable," "Intuition," "Best Night of My Life" and "Hollywood: A Story of a Dozen Roses."
In 1991, Mr. Foxx joined the cast of "In Living Color." Following a recurring role in the comedy-drama "Roc," he went on to star in his own sitcom, "The Jamie Foxx Show," from 1996-2001. His other television performances include roles in "Hangin' with Mr. Cooper," "Moesha" and "Redemption: The Stan Tookie Williams Story." Foxx currently serves as host and executive producer of the new Fox game show "Beat Shazam."
Mr. Foxx's film career includes "Any Given Sunday," "Ali," "Collateral," "Ray," "Dreamgirls," "Django Unchained," "White House Down," "Annie," "Law Abiding Citizen," "Sleepless" and "Baby Driver."
Mr. Foxx has won several awards, including an Academy Award for Best Actor for "Ray" in 2004 and a BET Award for Best Actor in 2005. Other awards include:
Image Award for Outstanding Actor in a Comedy Series for "The Jamie Foxx Show" in 1998;
American Music Award in 2006 for Favorite R&B/Soul Male Artist;
Grammy Awards for Best R&B Performance by a Duo or Group in 2010 and Best Rap Solo Performance in 2006;
Image Award for Outstanding Male Artist in 2006 and 2009;
Golden Globe for Best Performance by an Actor in a Motion Picture for "Ray" in 2005.
Mr. Foxx, who also has a star on the Hollywood Walk of Fame, has shown support for several charitable causes, including Trayvon Martin Foundation, Hand in Hand Hurricane Relief, Global Down Syndrome Foundation, Children's Diabetes Foundation and the Anelise Foundation, which serves the needs of homeless and disadvantaged children.
###
Jarvis Christian College (JCC) is a historically Black liberal arts, baccalaureate degree-granting institution affiliated with the Christian Church (Disciples of Christ). The mission of the college is to prepare students intellectually, through academic programs that promote excellence in teaching and learning; socially, through student-centered support programs that encourage positive and constructive communication among peers, faculty, and staff; spiritually, through programs that stimulate spiritual growth and worship; and personally, through interaction that fosters self-development and maturity. The mission further seeks to prepare students for professional and graduate studies, productive careers, and to function effectively in a global and technological
society.
Jarvis Christian College is accredited by the Southern Association of Colleges and Schools Commission on Colleges to award associate and baccalaureate degrees. Contact the Southern Association of Colleges and Schools Commission on Colleges at 1866 Southern Lane, Decatur, Georgia 30033-4097 or call 404-679-4500 for questions about the accreditation of Jarvis Christian College.
---