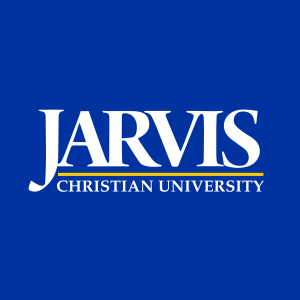 Jarvis Christian University has begun early registration for Spring 2024 classes at the main campus in Hawkins, Texas. Classes for the spring semester begin Tuesday, January 8, 2024.
Jarvis offers degree programs in biology; business administration, with concentrations in management, accounting, computer information systems, cybersecurity, and healthcare management; chemistry; criminal justice; English; general studies; history; interdisciplinary studies; kinesiology; mass communications; mathematics; nursing; religion; social work; and teacher education.
Jarvis' Adult and Continuing Education program is now enrolling students for degree programs in criminal justice, general studies, religion, business administration, management, accounting and cybersecurity. Classes are taught from the main campus in Hawkins and from Jarvis' teaching site in southeast Dallas. Transfer and veterans are encouraged to apply. Students at least 21 years old or have an associate degree qualify to apply. For more information, call Dr. Dorothy Langley (903) 730-4890 ext. 2904.
Jarvis Online offers accelerated online eight-week courses in business administration, criminal justice, and kinesiology. Business administration students can concentrate on healthcare management, cybersecurity, or business management with an accommodating, affordable, and accessible plan. For more information, call Tomea Coleman at (903) 703-4890 ext. 4363.
Jarvis Graduate School is accepting new applications for its 10-month Master of Business Administration program and its 11-month Master of Science in criminal justice program. Classes are fully online with eight-week accelerated classes. For more information call Dr. Saliba Mukoro (903)730-4890 ext. 2314.
Jarvis Christian University empowers students to achieve their career goals through an academic experience that prepares them for a life of significance. Whether a student is a recent high school graduate or a working adult seeking career advancement, Jarvis Christian University helps form students of all ages intellectually, socially, spiritually, and emotionally.
---