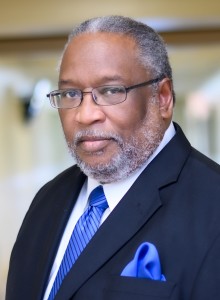 In the Smith-Howard Chapel on the campus of Jarvis Christian University, Dr. Lester C. Newman President and CEO announced to the university faculty, staff and students on Thursday, February 23, that he intends to retire in June. His retirement comes after 47 years in higher education and 11 years at Jarvis.
In April 2012, Dr. Newman began his tenure as president and immediately began to do the work necessary to make Jarvis an educational force to be reckoned with. During the past 11 years, he saved the school from financial peril to operating debt free, turned around low enrollments, and restored Bulldog athletics by growing programs and adding competition in various sports. He expanded educational degree programs to include mass communication, cybersecurity and healthcare management and expanded Jarvis' reach by opening a Dallas teaching site. He also most recently brought the school through a transition from a college to a university with the addition of two new master's degrees in business and criminal justice.
"Some of you have heard rumors. Some of you have probably had bets," he said as the audience giggled. "But there comes a time when a leader knows it is time to step aside. Jarvis needs a new perspective, new energy and a new leader. I called this meeting today because I wanted my students, faculty and staff to hear it from me first." Dr. Newman received a resounding round of applause and standing ovation for his dedication to Jarvis from everyone in attendance.
Newman, told those gathered that Jarvis is like a family and that no matter where the students go after graduation, they are still part of the Jarvis family, and he will be, too.
He said that the Jarvis Board of Trustees has a process in place that will be followed in naming his successor. He pledged his support for the board's decision and stated he would support his successor and not interfere with new leadership.
Newman's contract runs through June 30. A successor is anticipated to be named prior to July 1.
Jarvis Christian University is dedicated to empowering students to achieve their career goals through an affordable academic experience that prepares them for today's global economy.
---